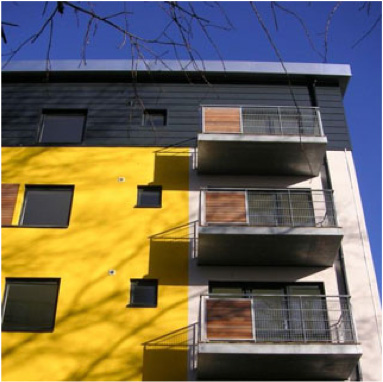 Ankur Architects is a firm of architects established in 1987 offering services in architectural design on broad building types, but its main activity is focused on housing, community, educational, work places and mixed use projects for private and public funded clients. The principal and the senior architects have a considerable expertise in these fields. The company's objectives are to provide its clients with expert professional advice on design and construction, undertake feasibility studies, planning applications, detail design and site supervision on projects.
Our breadth of experience includes traditional contracts, design & build contracts, partnering contracts, cost control and management of direct construction works.
Our ethos is to design contemporary architecture which is exciting yet highly buildable & robust, requiring minimum maintenance. We thrive on the challenge of building to clients' budgets and use our expertise in designing and sourcing to minimise construction cost. Our design and planning skills, coupled with in-house expertise in 3D rendered images, have helped us to negotiate complex and high density projects with planners and gain planning permission efficiently all over London. We have been successful in enhancing the value of sites by improving permission by others, up to 40% on several schemes.
Our work has encompassed a comprehensive range of new build, rehabilitation and regeneration projects; general needs housing, special needs housing, hostels, mixed use schemes, community, advice centres, and workshops/offices.
We also offer our clients service on cost cutting, without seriously compromising the quality. On several projects we have succeeded in reducing the cost of tendered projects drastically to within an affordable budget, by value engineering design and construction.
We are one of a small number of architectural practices who are on the approved list of London Equal Opportunities Federation. Our office is also registered with Construction Line.
We are a multi-lingual, multi-cultural organisation reflecting the cultures of the communities we work with, offering services and advice in several European and Asian languages.
We are committed to the principle of controlled expansion and continually seek to widen our client base. Our firm has grown over 25% in the year ending March 2004 and March 2007. The trends are that this growth rate would be sustained this financial year. Over 70% of our work load is repeat business from existing clients which reflects the high degree of satisfaction and confidence in the service we provide.