ANKUR ARCHITECTS
FEASIBILITY STUDIES
PROJECTS WITH PLANNING APPROVAL
FINISHED PROJECTS

BACK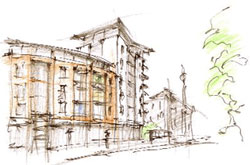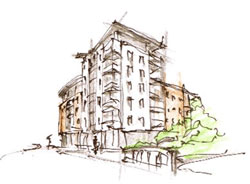 TANNER STREET
Gateway Building to Thames Corridor in Barking.
Mixed used scheme of 100 flats, Islamic centre, retail space and offices for the local community.
The scheme is designed to reflect many ethnic minorities in the community by use of a mosaic of colours and materials.
The building varies in height from 4 storey to eight storeys. The tower is located on the axis to the Barking Park providing views of mature trees and the lake. The scheme minimises the north facing flats.
The development is designed to form a "gateway" to the Thames Corridor.
Estimated Construction Cost: £10m