ANKUR ARCHITECTS
FEASIBILITY STUDIES
PROJECTS WITH PLANNING APPROVAL
FINISHED PROJECTS

BACK
PROCTER HOUSE, HOLBORN, LONDON WC1
Conversion of a 60ís office block to 6 no. 1 bed, 2 beds, and 4 bedroom flats. The scheme was part of a major office development in the city.
It was decided to clad the exterior with modern materials to make it more inviting for the residents and also to lift it from the existing dreary office environment.
Features such as full height doors, metal windows, and dry lined walls were used to create the modern loft apartments on a housing association budget. The quality of light and standard of finishes have created an extraordinary space inside.
All service outlets - meter cupboards and bin store are kept outside the building. Letterboxes, located on the outside wall, are accessible by residents from inside. This maximises the security as no tradesman need to come into the building.
Construction Cost: £550,000
Client: Ujima Housing Association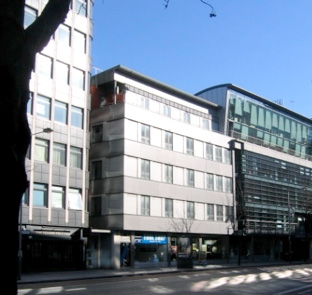 Street View of Procter House after Conversion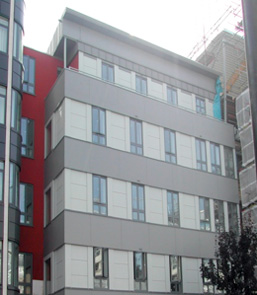 New Cladding Envelope